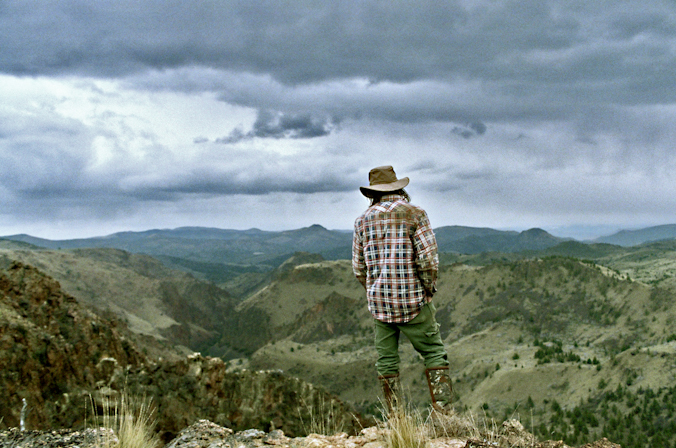 Image courtesy Stephen Brooks
Friend of the ranch (and wonderful photographer) Stephen recently had some of his photos from the ranch published in Yale's
Sage Magazine
as part of a series documenting the environmental challenges facing the American West. You can browse through the entire magazine
here
. Additionally, there is an accompanying
photo essay
that features several of Stephen's images. In the "People of the West" series, check out images 1 or 6 and 6 of 6 and in Natural Landscapes take a look at image 12 of 13.
It is somewhat surreal to be taken in by these images: you get so wrapped up in the blood, sweat and toil of those fighting for what they care about in the West, then all the sudden I realize that is my home, my family and it is inspiring to be a part in the documentation of these issues.
The above image of Nathan standing at the canyon's edge is from one of our first years out here at the ranch. I can't help but laugh to myself as I know first-hand how invested Nathan is in this place simply through the clothes he is wearing. In the photo you can see how dirty his jacket is but I smile when I think of how every single item he is wearing came across my lap for mending dozens of times. I patched and patched but eventually each piece disintegrated; the pants became so threadbare there was nothing for me to stitch a patch to, the hat wore through in so many spots his head would get sunburned and the soles of the boots (still the favorite boots he's ever owned) got so thin, cracked and worn through, that he would come home with feet as dusty, wet and dirty as if he'd gone barefoot all day. To me, the sheer destruction of his clothes shows just how hard he works and how much he cares about this land. It is our labor of love. How blessed we are, through Stephen's photos, to be able to share that passion for the land with others.
Check out more of Stephen's amazing photography on his
Flickr stream
or his
photoblog
where he documented his work and travels through SE Asia.